In our last blog, we talked about the best advertising channels for affiliates. This time, we want to show you some of the best examples of various affiliate websites.
These big affiliate marketing companies all started somewhere. But having made it big in the world of affiliate marketing, many now employ close to 100 people!
So, you are probably wondering what is their secret? Stay with us and find out.
NerdWallet
The first website that you need to see is NerdWallet. This is one of the most established affiliate marketing websites in financing. Their specialty is reviewing financial products and it covers all the basic aspects of personal finance. Basically, on this website, you can find expert advice on credit cards, mortgages, and savings.
They promote these financial products with the use of their comparison tool. This offers visitors the best individual credit card for their needs. The site also features a finance tracker. They promote the app through dynamic CTAs within their content and homepage.
What makes them so successful is their SEO strategy, because they are famous for ranking the highest competition keywords in the industry. For example, one of their headlines is *Best credit cards for October 2020*. The "best credit cards" is a keyword with a search volume of 156,000. This generates continuous organic traffic for the site.
NerdWallet also updates its credit card picks each month. This ensures they continue to remain relevant and generate interest in a highly competitive niche.
PC Part Picker
This isn't just another affiliate website, but rather a valuable tool for computer enthusiast who wants to promote their equipment.
The site addresses all the aspects of buying PC parts. From price to performance and compatibility. If you ever need to build your computer from scratch, this is the only website you will ever need.
Building a custom rig is a frustrating endeavor even for veteran PC gamers. That is where this website comes in. PC Part Picker creates such a valuable all-in-one tool that it is almost impossible to ignore. The System Builder is an all-inclusive tool for custom PCs. It is exactly what it sounds like: software that builds custom rigs. Gaming enthusiasts will no longer purchase CPUs or graphic cards that won't fit in their rig.
This is a good example of a website that cares about the needs of a customer because they are not pushing the parts with the biggest profit margin. Instead, the website makes recommendations based on the PC enthusiasts' configuration and requirements.
PC Part Picker generates revenue from product recommendations alone. They include Amazon affiliate links for the parts in their PC builds, guides, and product reviews. No wonder that "PC Part Picker" appears in over 1.1 million monthly searches.
Wirecutter
Wirecutter is a journalistic-style affiliate website that lists the best gear and gadgets for people who want to save time figuring out what to buy. This mix of journalists, scientists, and researchers delivers advice through a combination of rigorous reporting, interviewing, and testing. So, before they recommend some product, they test it. This is one of the internet's favorite review affiliate websites for electronics, gadgets, and consumer goods.
What makes them unique is their transparency about their motives and the fact that it receives a commission from affiliate links. In fact, the declaration is right there, front and center on their homepage! For Wirecutter, this focus on openness and honesty infiltrates everything they do. Their key challenge is to design innovative tests and select the best product possible, without being swayed by commercial interests.
Most of their product selections include some higher-priced items which are likely to generate some large commissions. So, as well as receiving more than 10 million monthly visits, it stands to reason that this affiliate website now employs a team of 60 and generated an estimated revenue of $1.5 billion in 2016.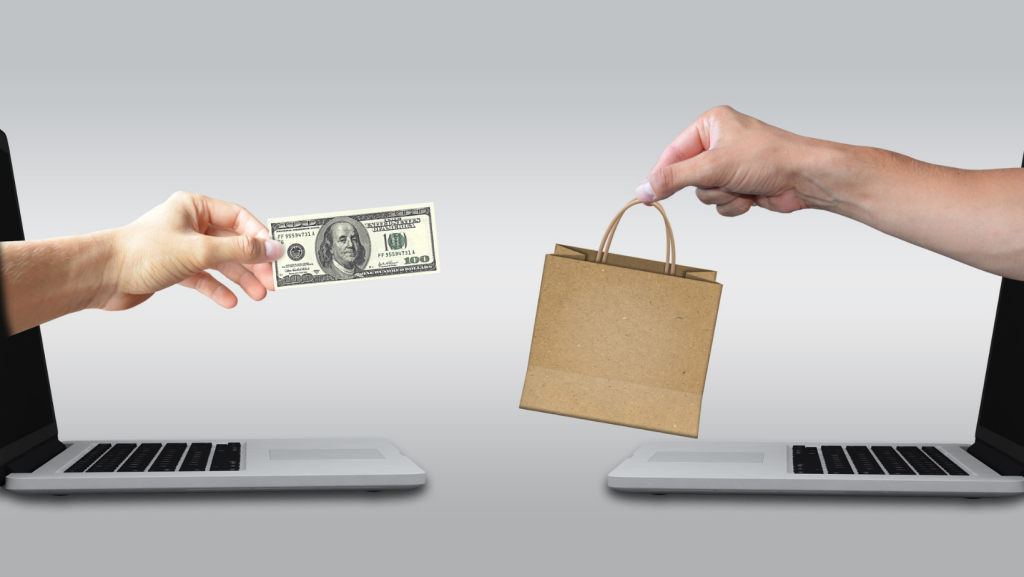 The Wire Cutter explains its monetization model on its "How to Support Us" page. It's a simple model: affiliate commissions, primarily through Amazon and BestBuy. The site does not accept any advertisements or sponsored posts, nor does it sell any of its own products.
Instead, they recommend products and each recommendation comes with an associated Amazon link. They answer everything that a reader wants to know. For example, if a customer wants to know what are the best headphones, they will answer it and take a cut from any product sales. Besides Amazon and a handful of other well-known retailers, the site also uses Skimlinks to make money online. They were recently acquired by the New York Times for US$20 million, so that counts as peak monetization from where we stand.
Ruled. me
This site promotes the ketogenic diet and lifestyle. They focus on providing a factual approach to keto. The aim is to promote weight loss and make the dietary transition as seamless as possible. Here you can find everything from dietary tips to cookbooks, and useful tools.
This affiliate marketing website aims to be an unmissable resource for every keto enthusiast. They do this by implementing keto-related tools. The Keto Academy is a membership-based tool. It contains a keto meal planner, recipes, and extensive nutrition information.
Ruled.me I made it possible for keto enthusiasts to plan their whole day's nutrition and do their shopping and count macros in a single tool. Not only that, but it generates additional interest in the site, by gaining testimonials from subscribers who've successfully changed their lives. Gaining such strong social proof will greatly increase any affiliate marketing website's authority.
Like many affiliate websites, Ruled.me generates revenue through commissions. It links Amazon affiliate products at the end of the reviews. Yet, they also monetize their keto tool through a membership program, that has over 312,000 members. The monthly plan costs $19.99, with discounts for 3-month and 6-month memberships. This is a peak example of a monetization strategy.
Ruled.me also offers a newsletter with over 450,000 keto lovers subscribed. This opens further remarketing options for them. Having a large newsletter is an asset to any website.
Dating Advice
As far as internet marketing goes, the dating niche is wildly profitable. This site is clean, fun, and doesn't have the sleazy side that defines so many other dating affiliate websites. With its focus on 'expert advice' and emphasis on answering real questions, it essentially brings dating mainstream.
Dating Advice makes most of its money by referring people to dating websites such as Match, eHarmony, etc. You'll notice that all its recommended sites have a wholesome, mainstream image, which fits its target demographics.
This site creates s best lists for the best apps, websites, and products for dating, taking a cut from any sign-ups or sales. Also, they review some of the popular dating sites around and they are making money from affiliate commissions. Also, Dating Advice makes some money through sponsored posts.
DatingAdvice.com has managed to stand out by maintaining a wholesome, healthy image in a spammy, scammy niche. The colors, the design, and the prominent use of real faces in all posts go a long toward telling readers that this site is "safe". This site does not have a single banner ad. The truth is, banner ads cheapen your design and trust which can hurt if you are trying to monetize with affiliates. Instead of showing advice from just anyone, DatingAdvice.com focuses on experts and relationship counselors. This gives test content greater credibility and authority.
Skyscanner
This site could be seen as the Google of travel sites, allowing users to search for and discover the cheapest flights, hotels, and rental cars available on a given date. Skyscanner's algorithms list the options available in order of the cheapest deals first but also include information such as reviews and key features to help consumers make the best choice for them.
Skyscanner always lists the best deals for consumers, even if it doesn't have an affiliate deal with the company being featured. This helps to build trust with consumers and means that visitors are likely to come back every time they have a holiday on the cards.
Not only is Skyscanner now a household name, but it also went from being founded by three university grads in 2001 to being acquired by Ctrip (the largest travel company in China) for approximately $1.8 billion in 2016. So, this affiliate marketing website is clearly doing something right!
Whether you are looking for examples of the best work in affiliate marketing, you want to know how they make money, or you simply want to inform yourself before you make the decision to work in affiliate marketing, these websites will definitely show you why this is such a lucrative job.
Table of Content
---
Subscribe and follow
---
---